TruNorth Colour Matched Starborn Pro Plug System
The Starborn Pro Plug System is a superior and easy-to-install plug fastening system designed for seamless use with all of our TruNorth composite decking. It features an auto-stop mechanism, free-spinning stop collar, specialized bits for deck and trim applications. The colour matched Plugs are made from actual TruNorth composite decking and are available in all 12 colours.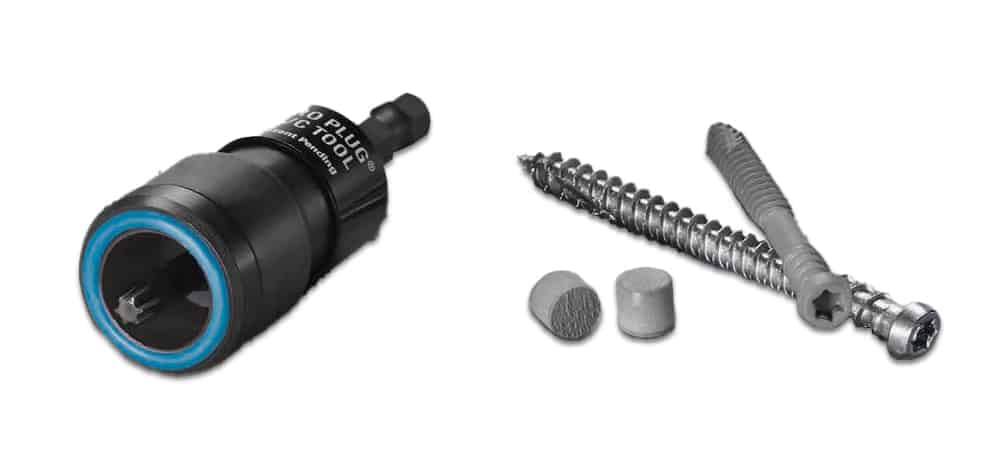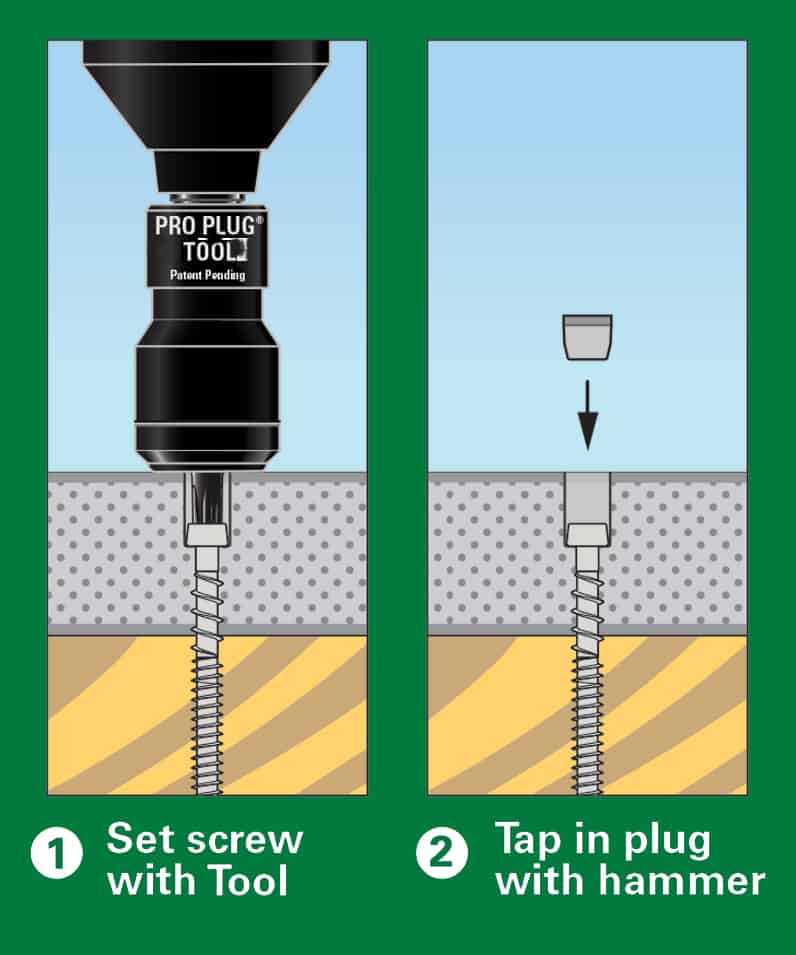 The Pro Plug System consists of three primary components: 
Screws: featuring a star drive recess and ACQ approval.


Composite Tool: this tool precisely drives the screws to the correct depth every time without stripping the screw recess. This highly unique patented composite tool has been designed to effectively drive screws to the exact depth they must reach below the surface of composite deck boards. The tool additionally features a No Cam-Out Auto-Stop™ mechanism, that stops stripping from the screw recess, as well as a free spinning stop collar that protects the deck board.


Plugs: made from actual TruNorth composite deck and trim materials, allowing for a perfect match with any of our shades and styles of composite decking.
Pro Plug System Product Features
Composite Tool
Auto-Stop™ Mechanism
Once the targeted depth is reached, the Auto-Stop™ mechanism featured inside the Composite Tool will disengage the driver bit and stop the screw from driving further than the ideal depth, therefore preventing the screw recess from stripping.
Free Spinning Stop Collar
Damage to the work surface is prevented thanks to the free spinning stop collar that's fitted with a rubber O-ring.
Specialized Bits for Deck and Trim ApplicationsDriver bits used with the PVC/Composite Tool are replaceable. There are two types of driver bits: Deck bits and trim bits, each optimized for their specific application. Both PVC tool packages and PVC deck/trim kits include spare bits.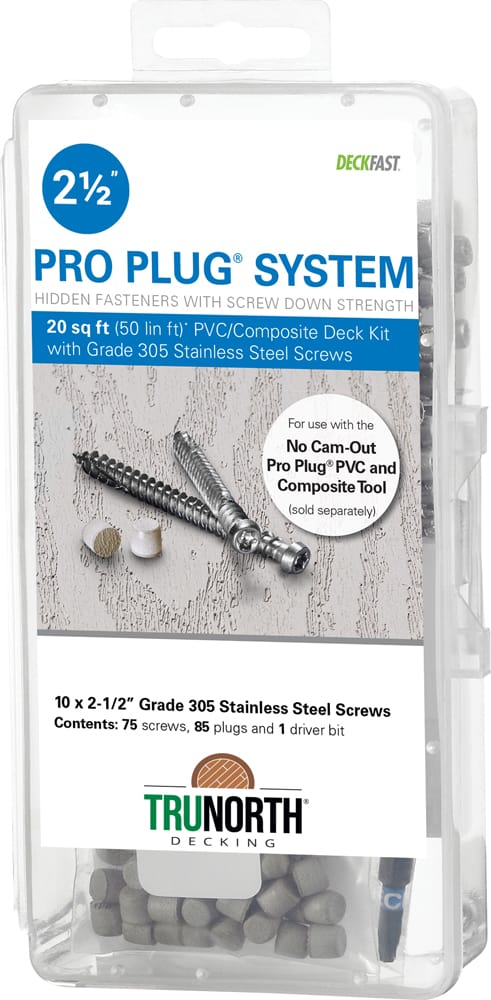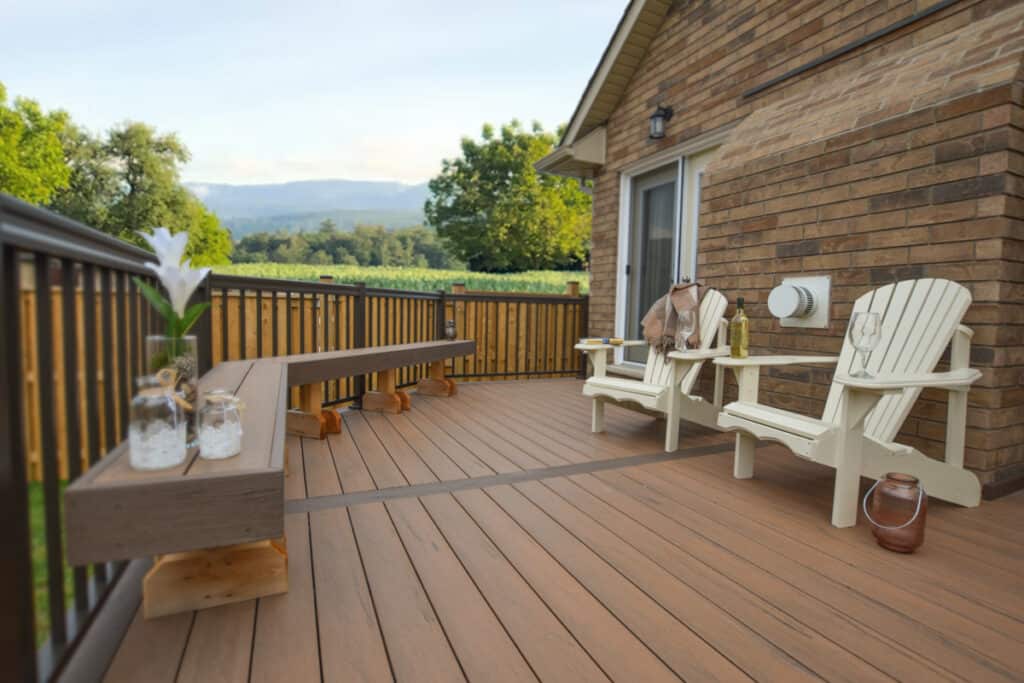 Fasteners
Stainless and Epoxy Coated Star Drive Fasteners
Epoxy coated carbon steel screws. Grades 305 or 316 stainless steel, available in various lengths from 2" – 3". All screws feature a star drive recess and are ACQ approved. When driven below the surface with the Composite Tool, both fasteners create the perfect hole for the plug, without any need for pre-drilling.
Plugs
Each Plug is made from actual TruNorth composite deck and trim board material, so the colour and grain of the plugs matches your chosen decking perfectly.