How do we stack up to the competition?

Experience
More than 50 years of experience in the recycled plastics industry with expertise in developing high quality composite products and utilizing superior extrusion and mold methods.
Innovation and Technology
TruNorth is the only company that offers both non-wood based and PVC free capped rice hull composite decking, which is superior for durability and performance in the decking industry. Our proprietary rice hull fiber composite is proven to resist water penetration which means your beautiful deck will not mold, rot, or swell. Since we encapsulate both sides of TruNorth, you have the comfort of knowing you can flip the boards over in the future if you damage them.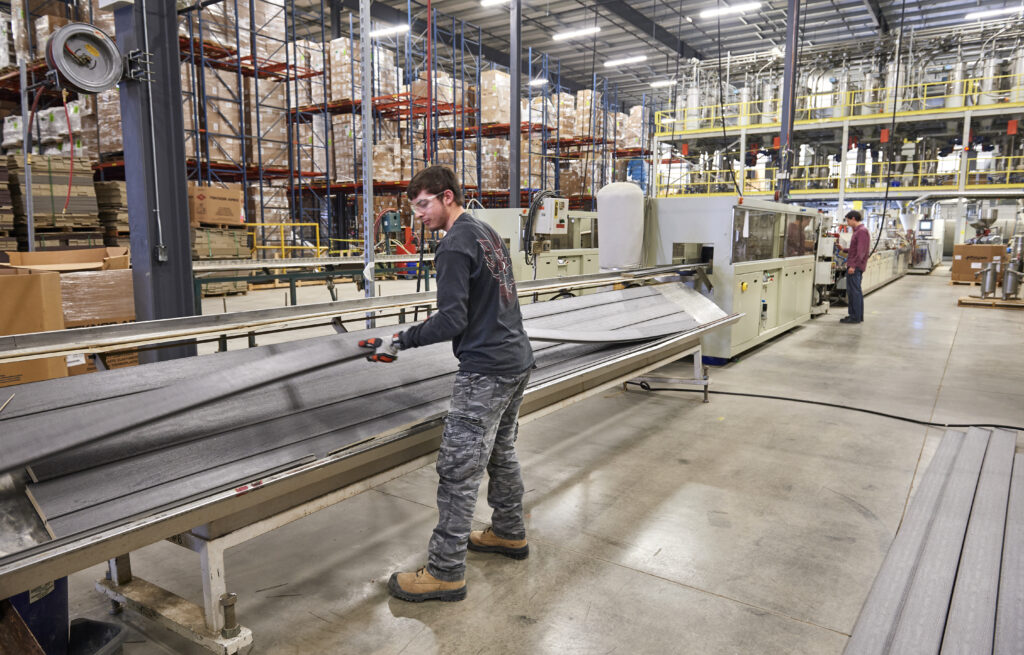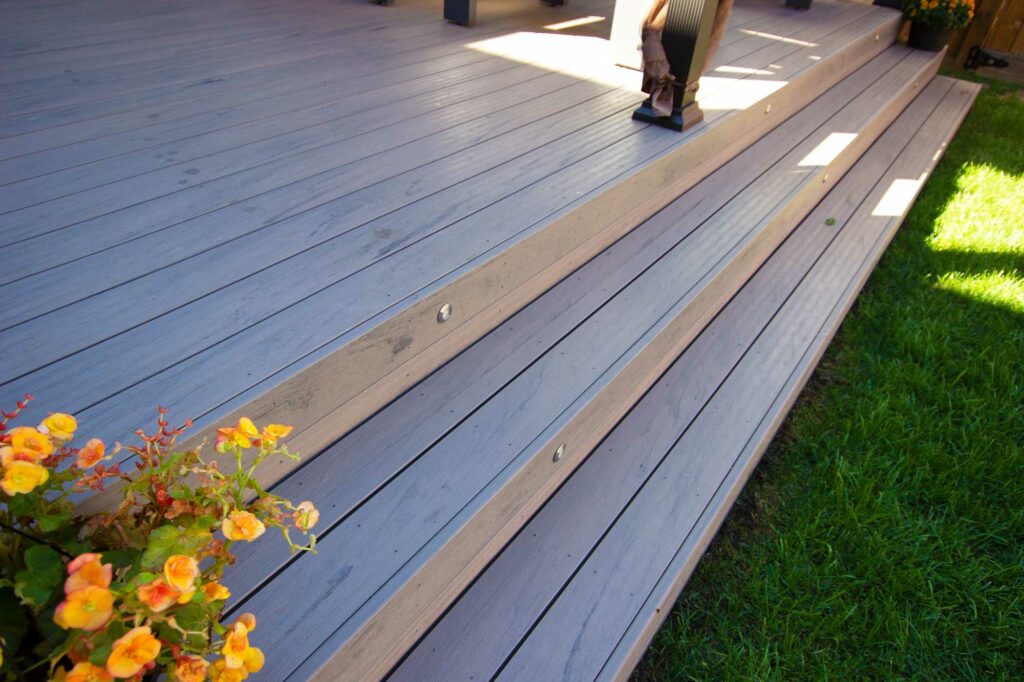 Our 100% PVC Clubhouse Decking line features an ingenious capstock technology that's blended into a single-extrusion process for a stunning low-gloss, natural matte finish that resists oxidation, clouding, fading and staining far beyond outmoded composite or plain PVC decking.
Clubhouse decking also features our exclusive, proprietary Korelite technology. It is engineered with a higher density top and bottom just like an I-beam, and provides a dense cell structure for superior strength underfoot. And with our single-extrusion process, our PVC core and proprietary blend capstock become one, making it even stronger.
Both TruNorth and Clubhouse Decking feature advanced heat blocking technology for deck surfaces that are up to 30% cooler than the competition for year-round barefoot enjoyment and pet-friendly outdoor living.
The Most Bendable, Workable Decking in the Industry
With its dense cell structure, Clubhouse PVC decking can be heated and bent without bubbling up and compromising the wood grain texture that makes Clubhouse Decking so eye-catching. In other words, with Clubhouse Decking, you get beautiful, unique shapes that real wood and composite decking just can't offer. And we are so confident in our product's bendability, it is still covered by our limited lifetime warranty even after it's been bent.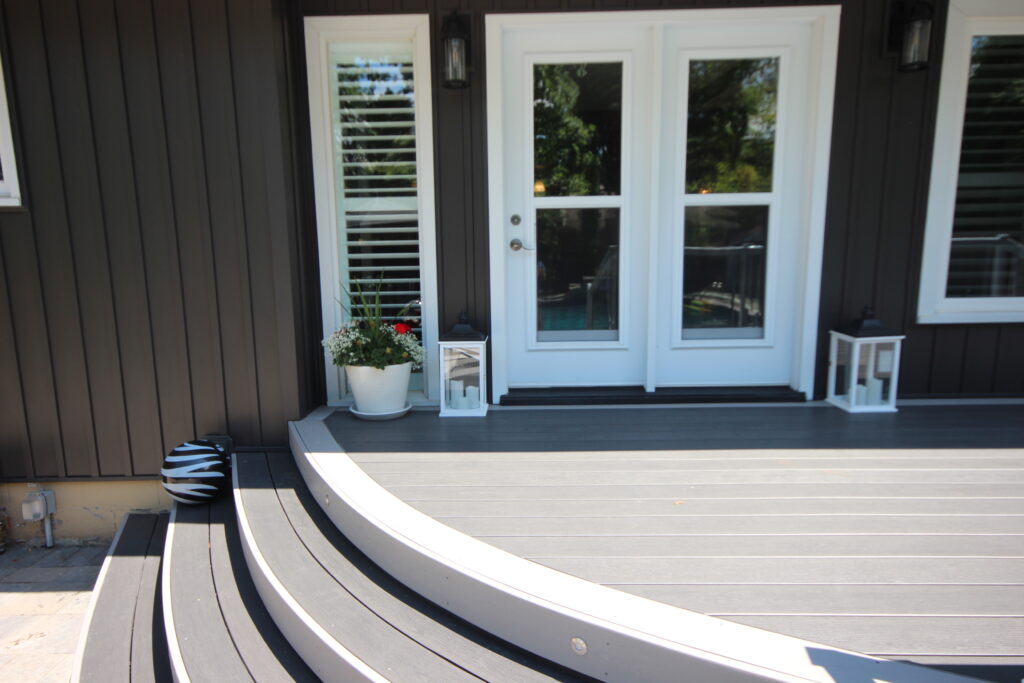 Designed, Developed, and Manufactured in North America
All of our deck boards are designed, developed, and manufactured in North America. Plus, our entire manufacturing process is computer controlled and monitored, so we know that every board we produce is produced to the highest quality craftsmanship and standard possible for a deck that keeps looking great year after year.