TruNorth composite decking and Clubhouse PVC decking offer several advantages over wood. Here's a look at some of the most notable ways that TruNorth Decking is a cut above wood.
Composite And PVC Decks Require Less Maintenance Than A Wood Deck
Most homeowners don't realize how much time they end up spending each year just maintaining their deck. Did you know that people spend an average of as much as 32 hours every year on wood deck maintenance? And every few years, you'll need to carve out an entire weekend – or even two – in order to refinish your wood deck. Plus, unless you have all the necessary tools and experience, you'll either need to hire a professional or risk damaging your deck.
Composite and PVC decking, on the other hand, takes as little as just 2 to 4 hours per year. No sanding, no staining, and no painting required. Cleanup is a breeze. Just an occasional wash with mild soap and water is all you need to keep your deck looking like new, year after year. While there's no such thing as maintenance-free decking, wouldn't you rather spend your time firing up the barbecue than firing up the sander?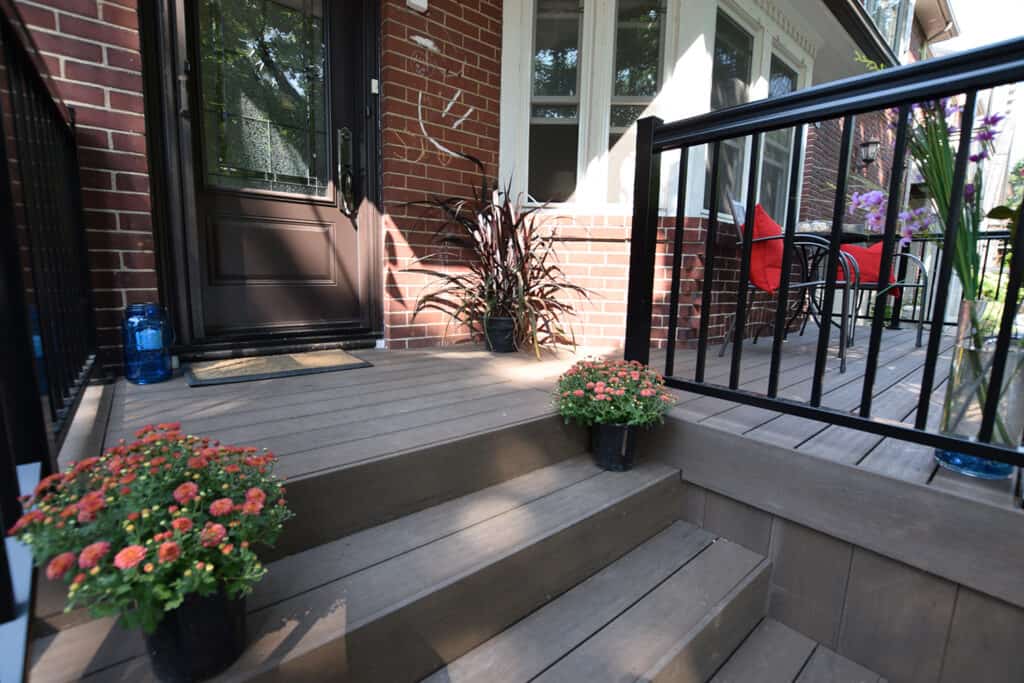 Composite And PVC Decks Last Longer And Have A Lower Lifetime Cost Than Wood Decks
The average lifespan of a wooden deck is only 10 to 15 years, even with the proper care and maintenance. And during that time, you'll have to spend more time and money on your deck. TruNorth composite and Clubhouse PVC decking will last longer and maintain their good looks longer than wood decking, with 25-year fade and stain warranties, and for our Clubhouse PVC decking, a transferable limited lifetime performance warranty. The last thing you want to spend your time on is worrying about when you'll have to replace your deck. Why not invest in materials that will stand the test of time instead of costing you time?
Composite And PVC Decks Last Longer And Have A Lower Lifetime Cost Than Wood Decks
TruNorth composite and Clubhouse PVC deck boards are designed specifically with easy cutting and quick installation in mind. Thanks to the ingenious TruNorth Slide & Go and our Clubhouse ConnectClip hidden fastening systems, installation is quicker and easier than with wood decking.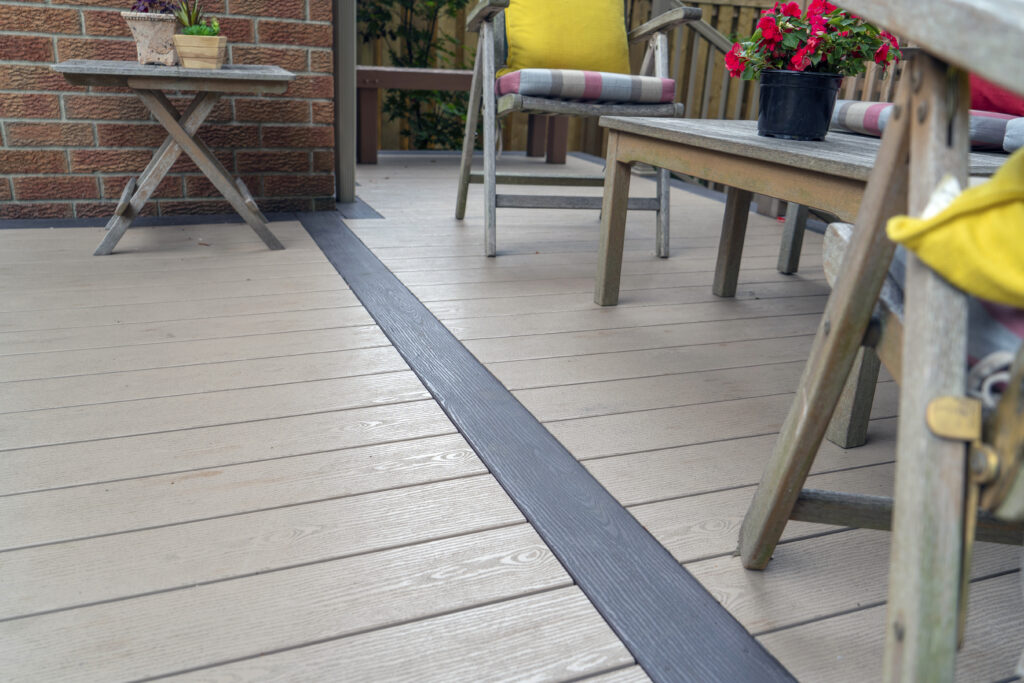 Composite And PVC Decks Are Barefoot Friendly & Safer Than Wood Decks
Composite and PVC decking don't compromise when it comes to safety. No splinters, no cracks, and no warped or uneven deck boards means that your TruNorth deck is always as smooth and barefoot friendly as it was on the day it was installed. Unlike painted decks, a composite or PVC deck will never release flakes of paint that may accidentally be ingested by children or pets. Another big plus is the heat blocking technology in TruNorth and Clubhouse decking that keeps it cooler underfoot for your entire family, including your pets. Unlike wood decks that easily become slippery due to the moisture and decay in their organic content, TruNorth rice hull decking and Clubhouse PVC decking retain their slip resistance and absorb little to no moisture for a deck that is naturally free of both mold and mildew.
Composite And PVC Decks Offer Superior Fade & Stain Resistance Over Wood
Wood decks become faded and weather-worn quickly. They can easily start to lose their luster and colour as early as one year in. With stains being more difficult to remove from wood decking, most people simply end up sanding and restaining or repainting their deck every few years. With a TruNorth deck, however, you'll enjoy 25 years of fade and stain warranty backed protection. That's enough time for some wood deck owners to have had to refinish their deck as many as eight times to retain the same quality of colour and appearance.
TruNorth Composite and Clubhouse PVC Decking Do Not Contribute To Deforestation
When installing a wood deck, it can be extremely difficult to find lumber that you unequivocally know was sustainably harvested. Even if you buy your decking from a local lumberyard, it is next to impossible to know exactly how far your lumber was transported before reaching them. Often, lumber for decking has been shipped from overseas. leaving a high carbon footprint and mostly likely, also contributing to deforestation. Wouldn't you like to have a deck with a much smaller impact on the environment? TruNorth Composite Decking and Clubhouse PVC Decking are both eco-friendly decking options made with absolutely no wood, right here in North America, at our manufacturing facility in Ontario, Canada.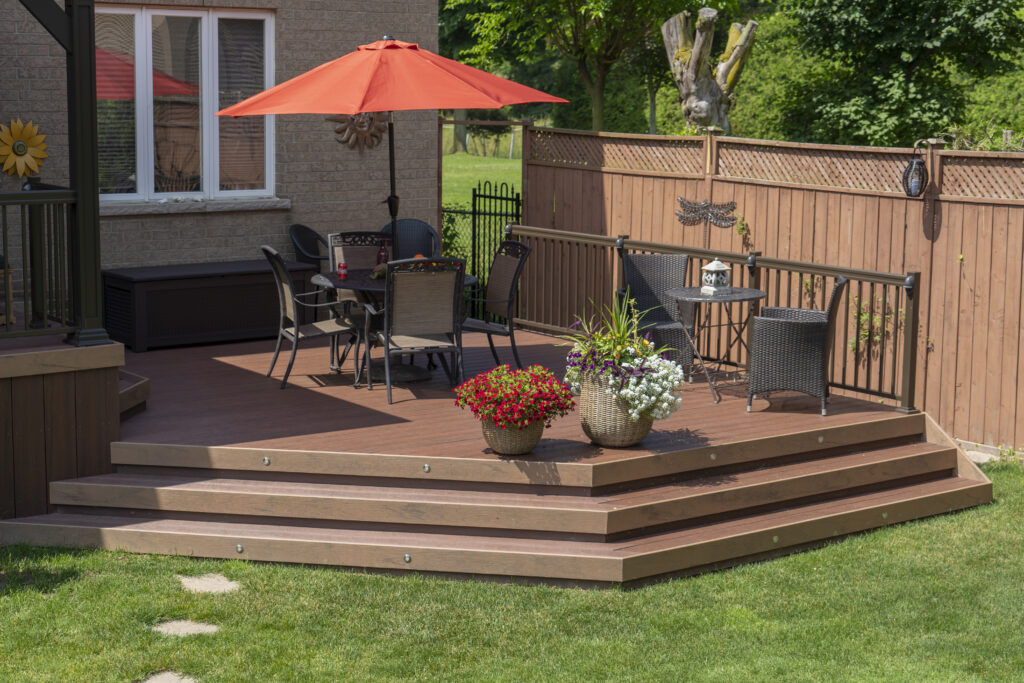 TruNorth Composite And PVC Decking Are Not Treated With Toxic Chemicals
The vast majority of wood decks are built using pressure-treated lumber. Originally treated with a toxic cocktail of copper, arsenic, and chromium called chromated copper arsenate or CCA, pressure-treated lumber is valued for its moisture resistance, insect resistance, fire resistance, and ease of use. While pressure-treated lumber no longer contains chromated copper arsenate, it does still contain other hazardous insecticide and fungicide chemicals. And after its lifespan, pressure-treated lumber cannot be safely recycled or reused. It has only one place it can go – the landfill.
In contrast, neither TruNorth composite or Clubhouse PVC decking are treated with any toxic chemicals. Instead, they are naturally insect resistant and moisture resistant. And for those looking for fire resistance, it is hard to beat Clubhouse Ultra Decking's Class A Flame Spread Index.
Additionally, unlike wood decks, composite and PVC decking does not need any additional staining or sealing, so you won't have to purchase and use any harsh or harmful chemicals to treat and refinish your deck. Just install and enjoy.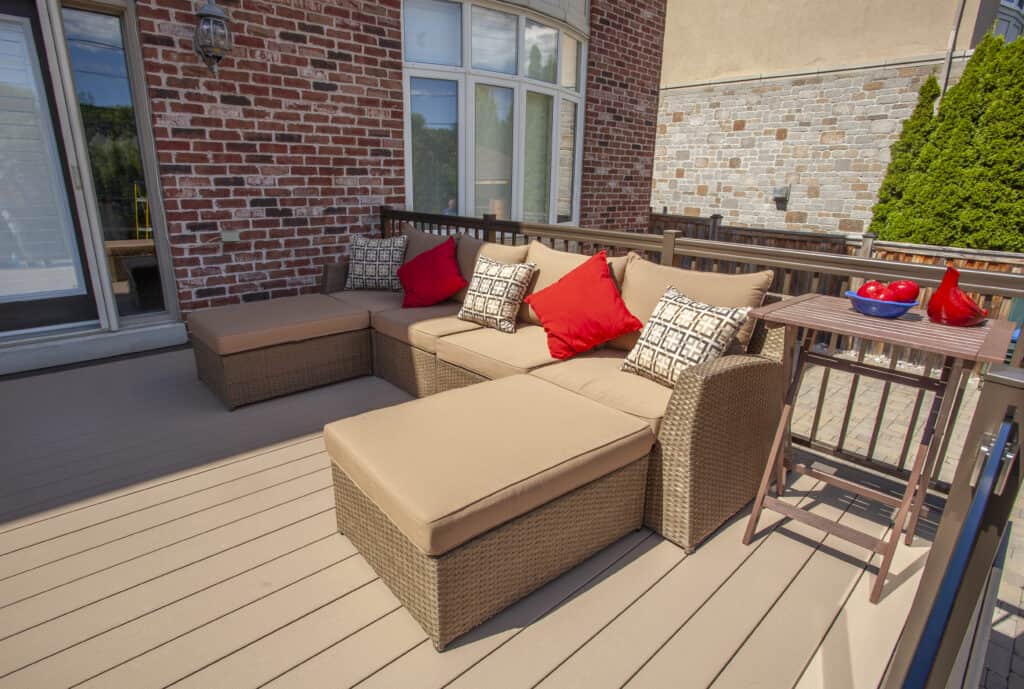 TruNorth Composite Decking Is Made From 95% Recycled Materials
At first glance, wood may seem like an environmentally friendly choice for your deck. But in reality, wood decking is likely one of the least sustainable options available. From the far-reaching effects of deforestation to the large carbon footprint left by transporting lumber overseas, the cost to the environment is often more than you would think. Add to that, the insecticides and fungicides in pressure-treated lumber and the harsh chemicals required to maintain and refinish a wood deck and it's plain to see that wood decks are not as eco-friendly as once thought. So when you choose TruNorth composite decking that is made from 95% recycled materials, or recyclable, wood-free Clubhouse PVC decking, you are showing that you care about your planet.
TruNorth Composite And PVC Deck Boards Are Impervious To Insects
Insects, especially termites, love wood in any form. That makes wood decks an easy target and puts them at much greater risk of damage from pests. While pressure-treated lumber is filled with chemicals to keep pests away, TruNorth composite decking and Clubhouse PVC decking are just naturally resistant to insect infestation. In fact, unlike most composite decking, TruNorth's proprietary rice hull formula contains absolutely no wood material. This means TruNorth offers extremely high protection against insects. And Clubhouse PVC Decking? Well, with absolutely no organic materials, there's simply zero chance of an insect infestation.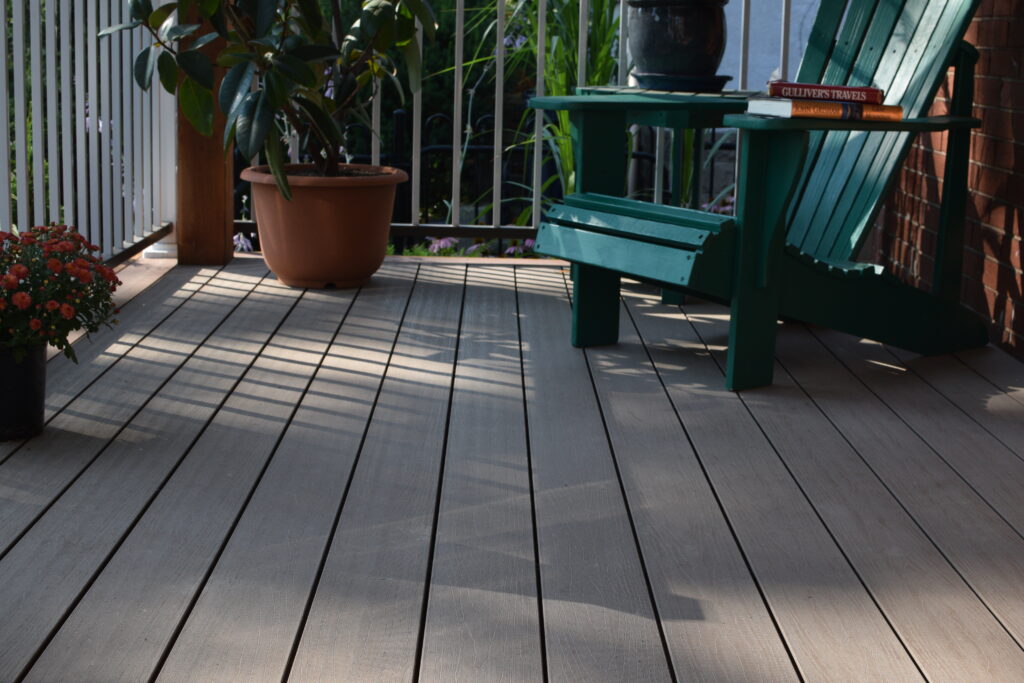 TruNorth Composite And PVC Decking Never Needs Painting Or Staining
No sanding. No painting. No staining. Ever. And did we mention that both TruNorth and Clubhouse have a 25-year fade and stain warranty? With protection like that, you'll have peace of mind knowing that year after year, your deck will look as beautiful as the day it was installed. The only thing you'll have to worry about is discovering new ways to sit back and enjoy your deck.
TruNorth Composite And PVC Decking Resist Moisture, Mold, And Mildew
For the same reasons that TruNorth composite and Clubhouse PVC decking offer superior insect resistance, they are both also extremely resistant or impervious to moisture, mold, and mildew. As a hygroscopic material, wood decking can absorb moisture from the air like a sponge and is highly susceptible to fungal attacks. Mold and mildew feed on the wood fibers and can quickly multiply. Left untreated, the mold spores will release into the air and can pose a health risk to you and your pets when they are inhaled. And if that wasn't bad enough, wood-eating fungus can also cause wood decks to rot and decay. With composite and PVC decking, however, you can feel confident in your deck's ability to withstand the most hot and humid conditions while maintaining its extremely high resistance to moisture, for years of deck enjoyment.