Welcome to TruNorth Decking's "How-To" Blog, your ultimate resource for all things outdoor living.
Whether you're a seasoned professional or a DIY enthusiast, our aim is to equip you with the knowledge, insights, and inspiration you need to transform your outdoor spaces. Expect to find a wealth of tips, tricks, product information, design ideas, and more, covering everything from decking and fencing to creative uses of composite materials. We invite you to explore, learn, and become part of our community of outdoor living enthusiasts.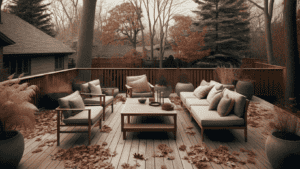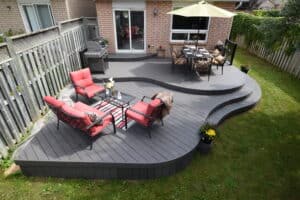 Grey decking has gained popularity in outdoor designs for its timeless appeal and versatility. From light dove greys to deep charcoals, grey decks seamlessly blend with various design styles, serving as a focal point or harmonizing with existing elements. In this article, explore the allure of grey tones, including their adaptability and compatibility with different color schemes. Discover the benefits of composite and PVC decking materials, such as resistance to rotting, low maintenance, and modern aesthetics. Join us on a journey through the captivating world of grey decking trends.
Read More »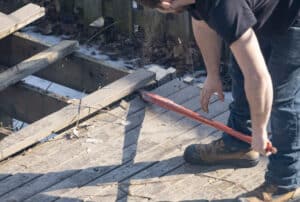 Should you repair or replace your deck? Learn how to identify signs of damage, assess the extent of deterioration, and make an informed decision. Discover the advantages of composite and PVC decking as a long-lasting alternative to wood. Explore the repair vs. replace debate for your decking needs.
Read More »
TruNorth Decking
55 Plant Farm Blvd.
Brantford, ON
N3S 7W2 Canada
Toll Free (833) 239-0022
TruNorth Decking 55 Plant Farm Blvd.
Brantford,ON N3S 7W2 Canada
Toll Free (833) 239-0022
TruNorth Decking 55 Plant Farm Blvd.
Brantford,ON N3S 7W2 Canada
Toll Free (833) 239-0022
© TRUNORTHDECK™ All Rights Reserved 2023