Currently available in select markets throughout Florida
Coming to other markets in 2024
Contact your local retailer or distributor for more information + For a limited time, you can request up to 4 free samples of Clubhouse Aurora.
Long-lasting Good Looks
Deep, rich color is infused into each timber with a proprietary graining process that mimics nature's genius. In our single-extrusion process, our PVC core and proprietary blend capstock become one. Both the cap and the core are made of like material, creating a stronger chemical bond during extrusion for incredible results and superior strength. Clubhouse® Aurora PVC Decking features a wire-brushed finish for a natural look and feel. Plus, it is made with advanced color technology that has been field tested and proven for more than 30 years to stand up to the harsh effects of UV, rain, and humidity.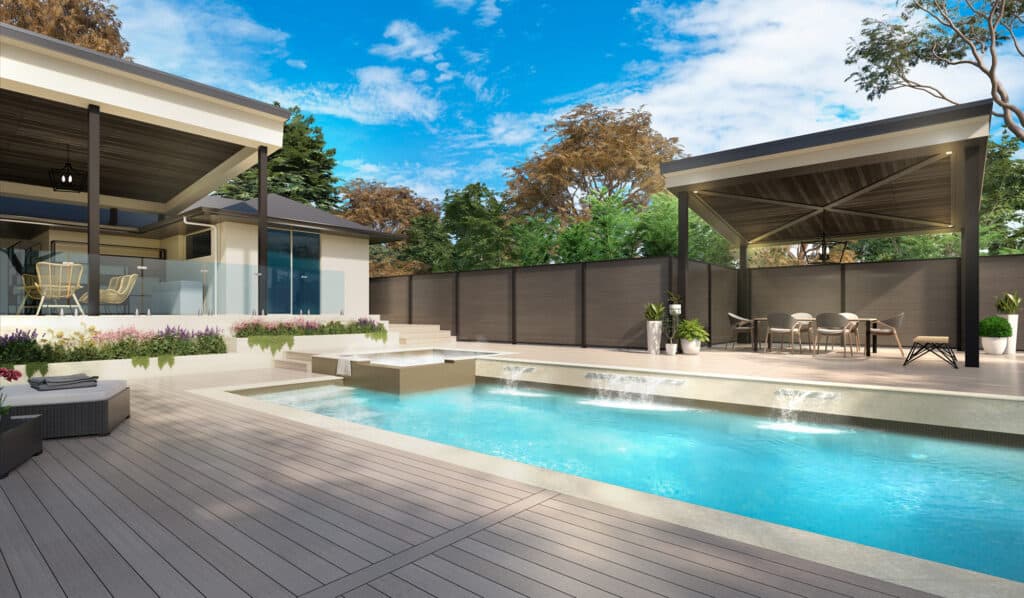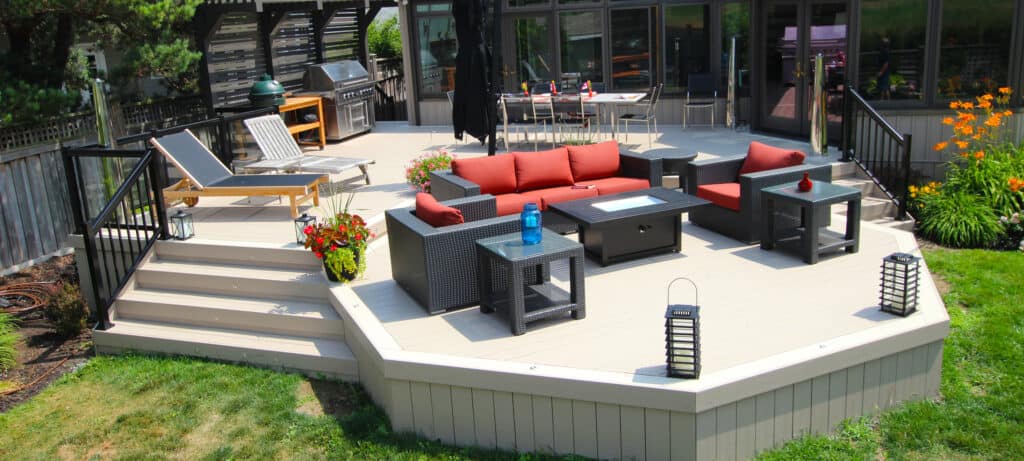 Barefoot Friendly and Stays Cooler Underfoot
Clubhouse Aurora PVC Decking provides complete freedom to go barefoot on your deck. No splinters, no cracks, and as much as 30% cooler than competing brands in the hot sun. So you, and your pets, can enjoy your new deck any day of the year and any time of the day.
Advanced color technology for longer-lasting good looks
Engineered for strength with exclusive Korelite™ technology
Distinctive wire-brushed finish for a natural look & feel
Stays up to 30% cooler than other competing brands
Extreme impact resistance rivals strength of hardwoods
Can be heated and bent without compromising
Low moisture absorption
Limited transferable Lifetime Performance Warranty
Class A Flame Spread Index
The Most Bendable Decking on the Market
In addition, the dense cell structure allows Clubhouse Aurora Decking to be heated to 240°F with special blankets and bent without bubbling up and compromising the wood grain texture that makes Clubhouse Aurora Decking so eye-catching. In other words, with Clubhouse Decking, you get beautiful, unique shapes that real wood just can't offer. And we're so confident in our product's bendability, we actually warrant it even after it's been bent.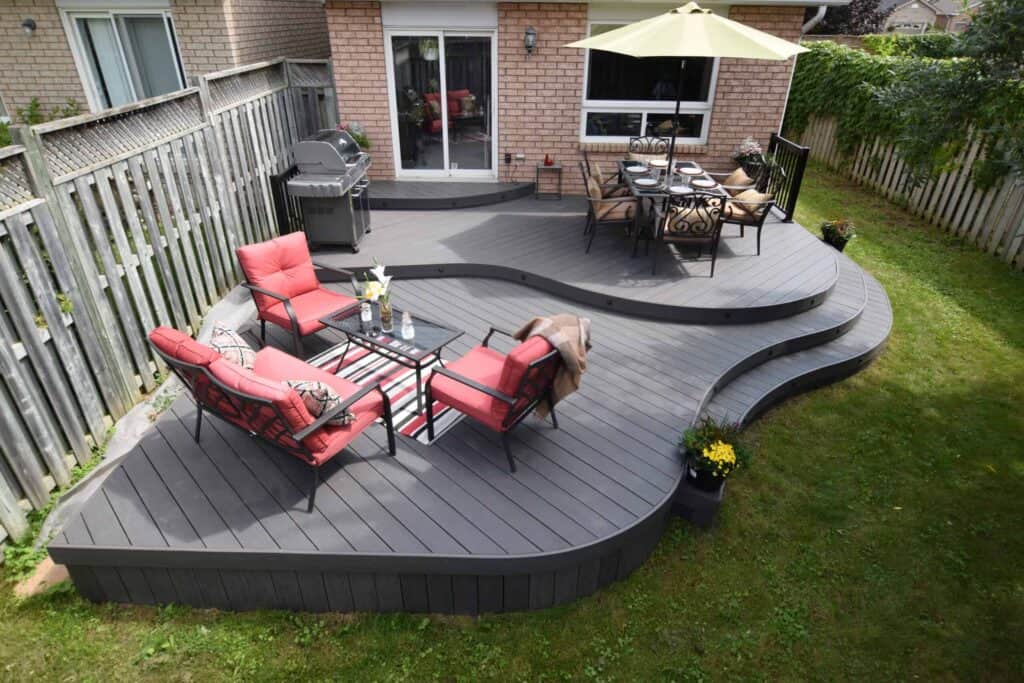 Don't just imagine it—feel it.
Explore the richness of Clubhouse Aurora Decking in four exquisite colors and one premium finish. Don't compromise on quality. With Clubhouse Aurora Decking, you get superior value and craftsmanship in every installation.