TruNorth Colour Matched Starborn Fascia System
Our precisely engineered Deckfast® Fascia System is the highest quality on the market and will make adding fascia boards to your deck design easy and seamless. The Deckfast® Fascia System includes a Fascia Tool and custom designed, colour coated stainless steel Fascia Screws. Fascia Screws additionally feature star drive recesses and are ACQ approved.
The top-of-the-line Fascia System is specially designed to work perfectly with the levels of expansion and contraction that could be caused by temperature or moisture when using composite or PVC decking fascia boards. The pre-drilling Fascia Tool purposely drills an oversized hole for the Fascia Screw. In doing this, the fascia board hangs from the screw, instead of sitting snugly against it,  therefore allowing the boards to expand and contract without putting a large amount of stress on the fastener.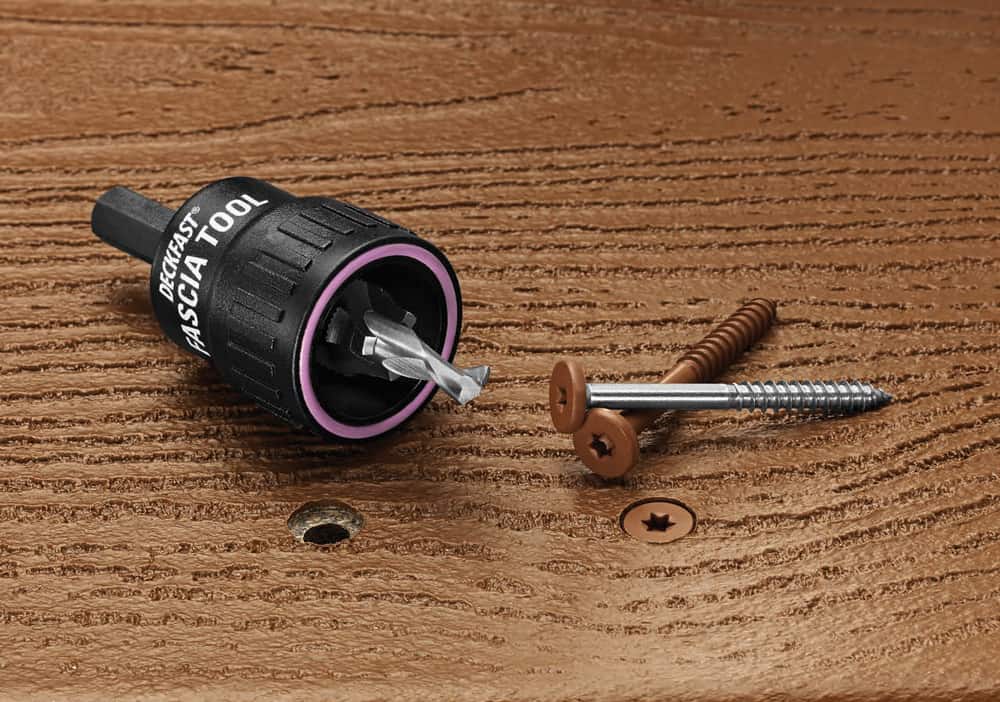 Fascia Tool
The convenient and easy-to-use Fascia Tool offers the following features:
Free Spinning Stop Collar with O-ring
The stop collar spins free of the drill bit, therefore preventing marring or burnishing of the fascia board surface.
The anti-clog debris cavity gathers waste material, allowing it to be kept clear of the countersink.
The Fascia Tool matches the head diameter and countersink depth of the Fascia Screw to drill the perfect hole for an ideal fit.
Together with the countersink, the overall hole depth drilled with the tool is designed for use with most fascia boards, from 1/2″ to 3/4″ thick.
Fascia Screws
The Fascia Screws exhibit the following features: 
Colour Matched Stainless Steel 
The Fascia Screws are available in a wide range of colours to match the majority of popular decking boards. Made of stainless steel, they are 9 x 1-7/8″.
A type 17 auger tip allows for faster and easier entry, which helps to prevent splitting of treated lumber.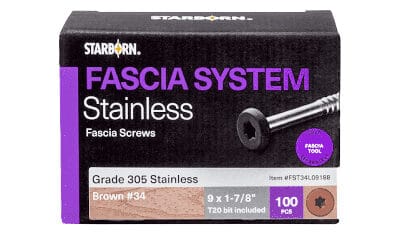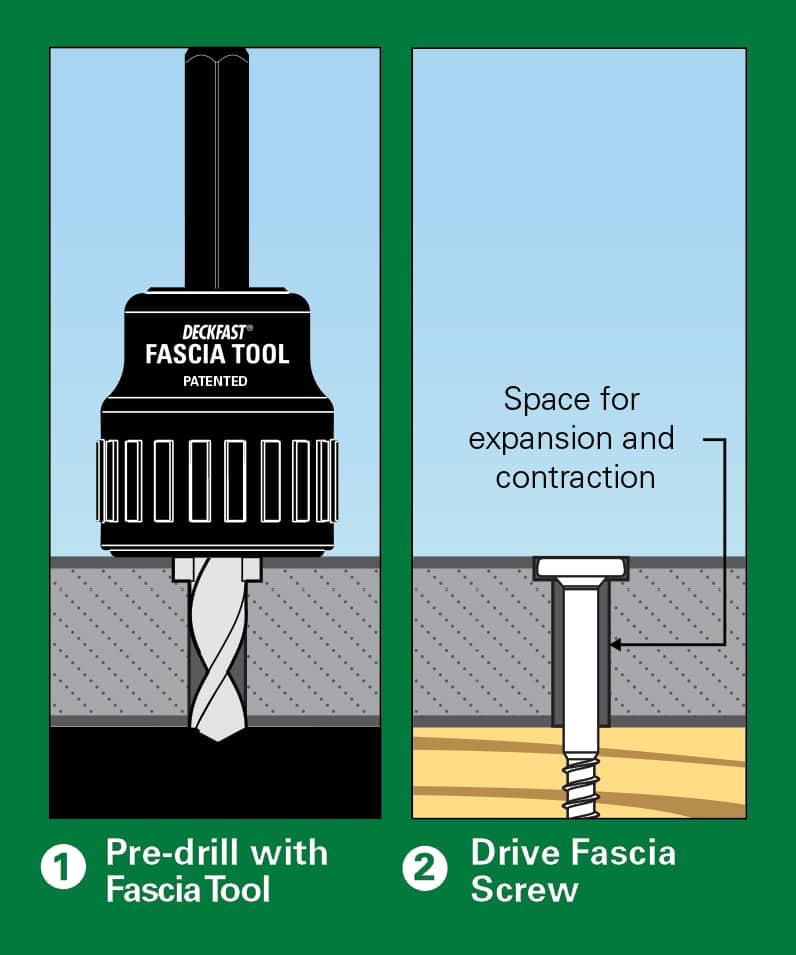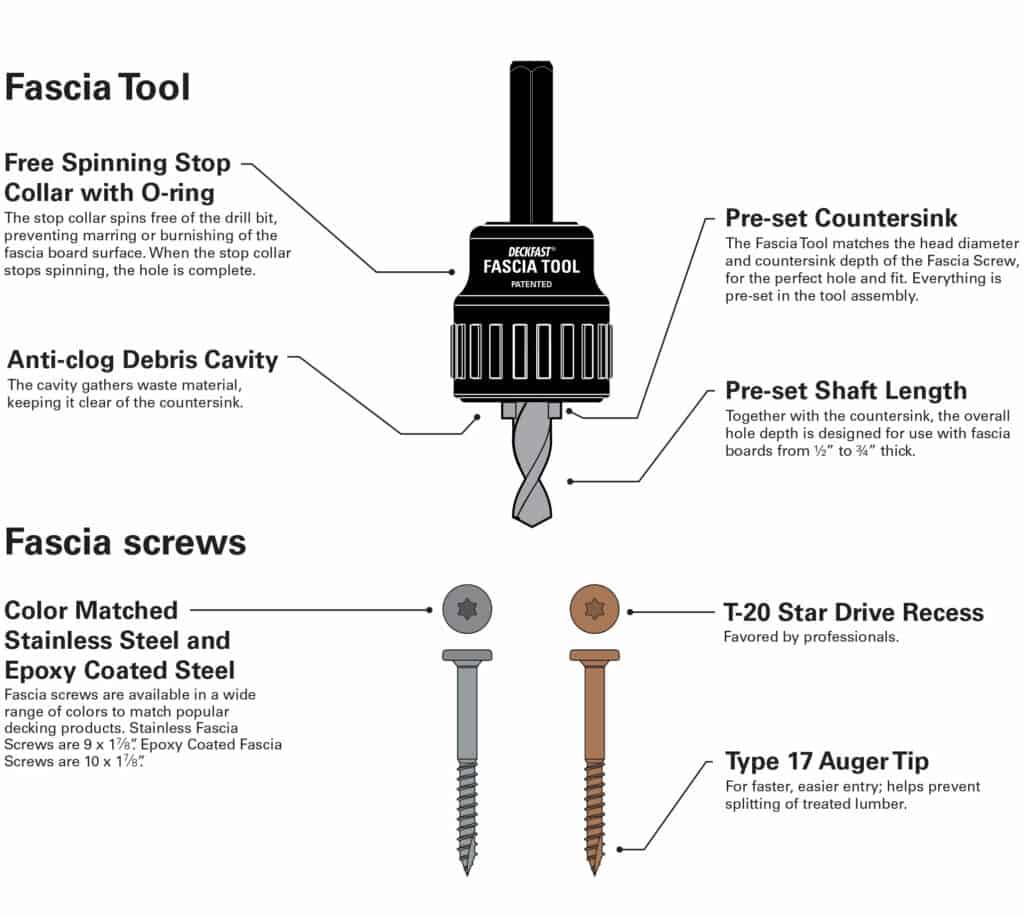 Our Deckfast® Fascia System is the ultimate fastening solution and is specifically designed to handle the expansion and contraction of fascia boards to keep them securely held in place. The Fascia Tool creates an over-sized hole for the Fascia Screw so that the board can expand and contract freely without applying significant force to the shank of the screw.